News
On Monday April 10th, 2017 a new work of mine will be premiered at the Weill Recital Hall at Carnegie Hall, New York, NY. Long-time friend and collaborator Dave Veslocki will be playing my work "5 Elegies for Solo Guitar." Dave and I met in Middle School Regional Jazz Band many years ago in Connecticut and have crossed paths and stayed friends throughout the years. For a while, we had an active duet called "Duality," where we gravitated towards jazz/crossover compositions and originals that had a mellow vibe, complex harmony, and where melody was king. In the spirit of this, our concept for the new piece is to encompass all these elements in a new work consisting of 5 musical miniatures. The term "elegy" seems appropriate: melancholy, but deep. The 5 pieces will explore the range and abilities of the guitar, each with a slightly different flavor.
Dave is currently the owner and teacher at the Connecticut Suzuki Guitar Academy, in Norwalk, CT. He is also self-producing classical singles of Bach's lute works and has a successful career producing hits for pop singers/songwriters throughout the country. Among other new works for solo guitar and chamber works featuring other prominent guitarists and musicians, this 8:00 p.m. concert in the famed Weill Recital Hall will be a not-to-be-missed event!
This past weekend, 11 musical colleagues and I performed a wonderful concert in Hartford. Using the Couperin organ mass, Messe des Paroisses, as the foundation work and inserting the appropriate chants of the mass throughout, we recreated the entire musical liturgy of a Mass as if it were the 17th century in France. Over the summer, I had inquired about and received facsimiles of plainchant editions by Nivers as well as a source for a 3-part Chant du Credo en Faux-bourdon from libraries in France. I transcribed these sources into modern notation for our concert, and rounded out the order of the mass with a Communion piece by de Grigny and a Domine Salvum motet by Charpentier. Overall, it was a scholarly and worshipful experience for the performers and the audience! Below are the live recordings from the concert, as well as my program notes. Enjoy!
I'm excited to announce that today I am undergoing the initial steps towards the production and release of my first CD as a composer. The CD will feature my "7 Sketches for Clarinet Trio," and the 40-minute song cycle "Guided Imagery." With a successful premiere of Guided Imagery this February, the energy among the performers and the audience was too strong to not take this opportunity to begin the process of this CD. More information will come soon, so stay tuned!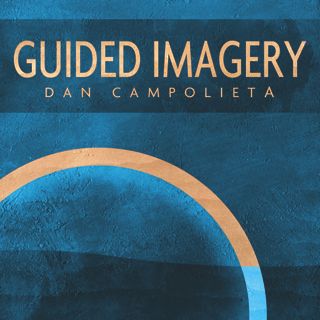 Cover Art by Christa Douyard
Album Preview:
Guided Imagery is a song cycle about love, loss, beauty, betrayal, wonder, and mystery. The music's heartbeat is minimalist, but its soul is grounded in Romanticism. Featuring the chamber works of Dan Campolieta, Guided Imagery is subtle, beautiful, and powerful. Order your copy now!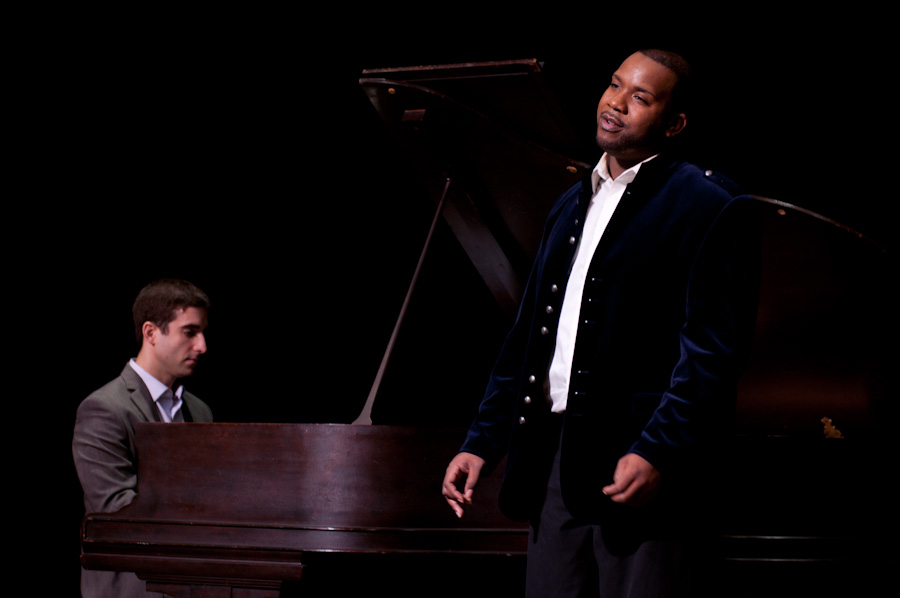 Recorded June 1-3, 2011
Peabody Conservatory, Studio A, Baltimore, MD
Dan Campolieta, pianist/composer
Marques Jerrell Ruff, bass-baritone
Dylan Armstrong, oboe
Tom Cooke, clarinet
Eric Dahlin, cello
Scott Metcalfe, recording engineer
Music by Dan Campolieta (c) 2011
Poetry by Linda Beher (c) 2010
Don't miss the 3rd Annual "Brown Bag-It" concert in the Gross Memorial Chapel, led by Asylum Hill Congregational Church organist Dan Campolieta and featuring the works of Johannes Brahms. Bring a lunch to church (worship at 10:15 a.m.), or purchase a snack bag for $3, and join us in the Twichell Room after Sunday worship at 11:30 a.m. for a brief lecture on the life and music of Johannes Brahms, followed by the concert in the chapel. The concert will feature selections from the op. 122 Chorale Preludes for Organ, selected art songs sung by soprano Kat Guthrie Demos, and the Clarinet Trio featuring church member Tom Cooke and Hartford cellist and member of the West End Quartet, Carlynn Savot. This concert will also feature the last piece of music that Brahms ever wrote - attend to find out more!