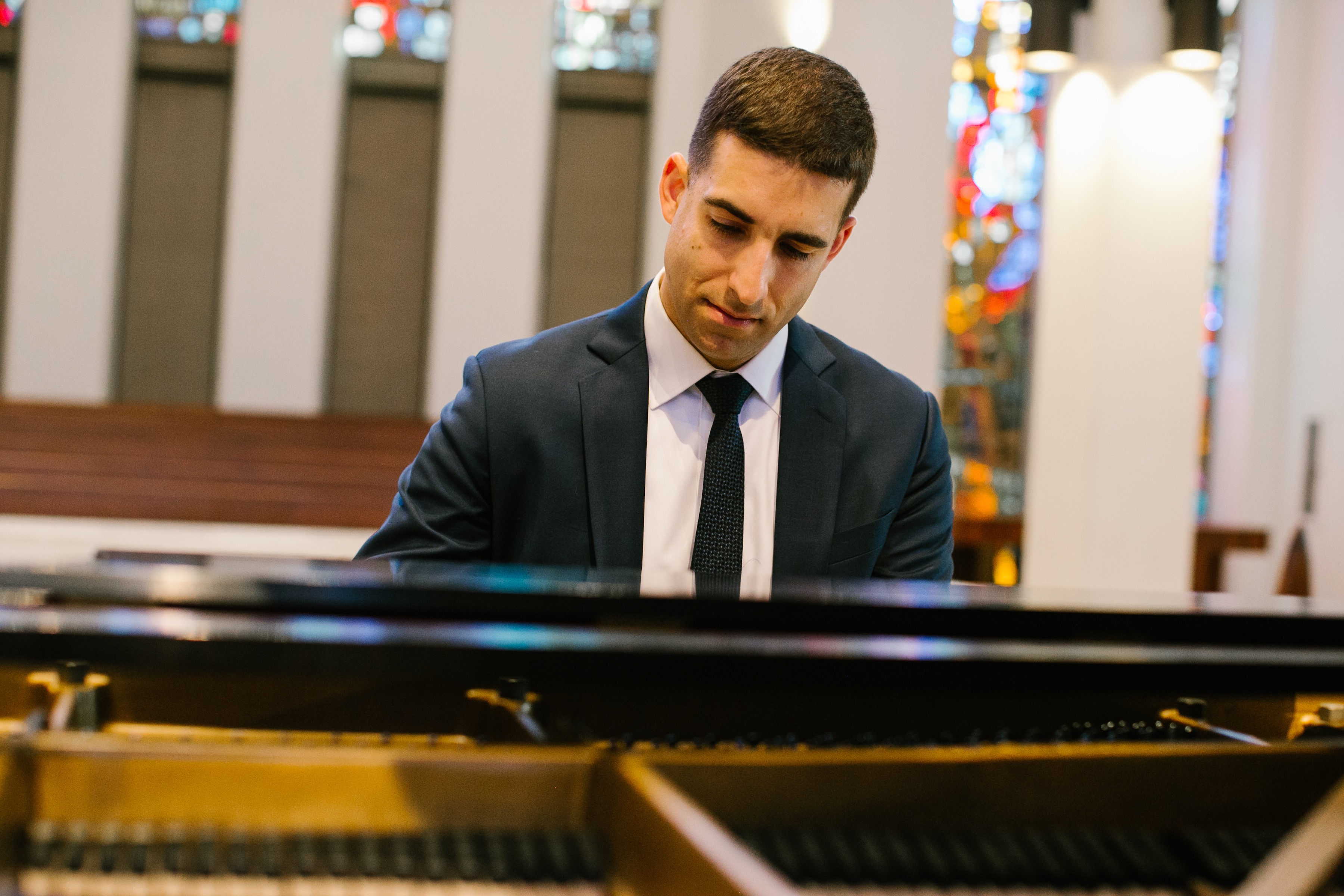 Dan Campolieta is a pianist, organist, and composer in the Washington, D.C. metro area. Dan's musical interests range from historically informed early music to the most avant-garde, and everything in between. Having trained as both a classical organist and jazz pianist, his style of composition often fuses elements of both genres. Dan has worked with composers Morten Lauridsen, Chen Yi, Kenneth Fuchs, and Steven Sametz and has written a number of choral works and chamber compositions that have seen performances throughout the US and abroad. He has studied organ with Larry Allen, Angela Salcedo, and James David Christie, and studied jazz piano with Earl MacDonald.
Dan received bachelor's degrees in organ performance and music education from the University of Connecticut in 2008. From 2007 to 2015, Dan served as Organist and Associate Music Director for Asylum Hill Congregational Church, a large, urban, musically active church in Hartford. In 2015, he accepted a position as a pianist with the United States Army Band, "Pershing's Own," in Washington, D.C. In 2012, his first CD as a composer, Guided Imagery, was released featuring a 10-movement song cycle written for Chanticleer baritone Marques Jerrell Ruff, as well as a shorter piece for clarinet trio. Additionally, Dan produced a classical single, released on iTunes and YouTube, in 2013 of Bach's triumphant Toccata in F Major, BWV 540 performed on the Aeolian-Skinner organ at Asylum Hill Congregational Church. His new album Poems, Prayers, Images will be released in September, 2018. He is published with Galaxy Music Corporation, a division of ECS Publishing and Hal Leonard.
Dan has been invited to perform organ recitals throughout the country, including at the Wanamaker Organ in Philadelphia, PA and the West Point Cadet Chapel at the United States Military Academy. He has played at national venues including the Kauffman Center, the Kennedy Center, and Weill Recital Hall at Carnegie Hall. Dan has premiered works by Morten Lauridsen, jazz bassist Rufus Reid, and Steven Sametz. He lives in Alexandria, VA with his wife Christen, a singer and choral director.